Are you ready to find your go-to project management tool for your small business – but you have no idea where to start?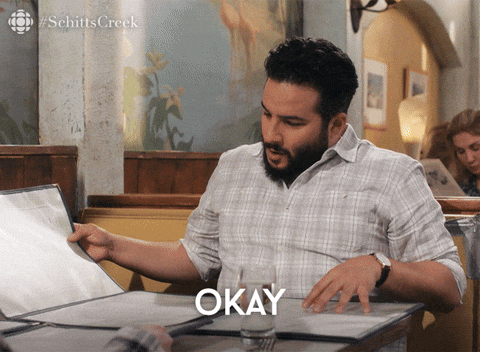 Finding the right project management tool for your small business is the key to cultivating a productive and independent team.
But when looking for the perfect fit, you might get bogged down with expensive tools that include unnecessary features for a small team.
That's why we have reviewed the top 10 project management tools for small businesses so that you can find a compromise between price, useability, and extra features.
For starters, the best system is the one that works for you.
When picking a project management tool, you must choose something that you will use. Otherwise, it will just be another stressor in your daily to-do.
So, before comparing project management tools, you should narrow down your business's needs so you can successfully find your perfect fit.
How To Choose a Project Management Tool
Here are some questions to help you figure out your top priorities for project management: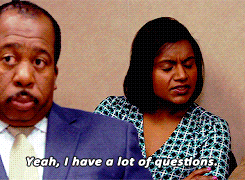 How big is your team?
Do you plan on growing your team soon?
Do you have a designated project manager, or are you taking the reins?
Have you used a project management tool before?
If yes, what were some technical pros and cons of that tool?
If no, why not? What's something that gears you away from a project management tool?
How much time do you want to spend learning the basics and teaching your team this new tool?
How many projects do you usually have going on at one time?
Do you have outside key players (shareholders, external clients, etc.)?
Do you want an all-in-one tool, or are you comfortable switching between multiple tools throughout the day?
What kind of integrations do you plan on using?
What is your budget if you choose to go with a paid project management tool?
Use these answers to narrow down your initial choices by eliminating tools based on your business's basic needs and budget.
You can then compare your final options by what features will be best for your business and your team.
10 Project Management Tools Reviewed:
🧘‍♀️

Asana

: Mostly Likely to Be Everyone's Best Friend 
Asana is a great project management tool for small businesses because it is relatively easy to learn and keeps you on track for your projects- big and small.
It allows you to break down all of your big projects into smaller, bite-size pieces, or tasks that appear in a list format.
Then, you can easily delegate tasks to team members and set due dates. Asana also allows you to prioritize projects and tasks, set a timeline, and view projects from multiple views.
Plus, when you complete a task, a unicorn appears. What could be more motivating?
Asana Pros & Cons
Pros:
⭐️ It has a basic free plan
⭐️ It is easy to integrate with other apps
⭐️ It is super customizable
Cons:
Tasks can only be assigned to one person
The number of features can be overwhelming for new users
Pricing
The basic plan is free for individuals or small teams just getting started! Once you start growing your team and need more advanced features, your price will range from $11/month and up.
⬆️

ClickUp

: Most Likely to Be the Illegitimate Child of Asana and Airtable
ClickUp is a newer project management tool that gained momentum in the small business world.
ClickUp features a hierarchy system for project management that includes 6 levels of organization:
Teams
Spaces
Projects
Lists
Tasks
Subtasks
ClickUp allows for many app integrations and the flexibility for planning projects.
It features all of the popular project planning views, like the Kanban or Board view, and can switch seamlessly from one to the other.
ClickUp is similar to Asana in the fact that it shows the main dashboard in a list-style view.
Overall, ClickUp is one of the most customizable and flexible project management tools.
ClickUp is excellent for individuals and small businesses because it is cost-effective and eliminates the need for most outside apps so that you can keep everything in one place.
ClickUp Pros and Cons
Pros:
⭐️ It is free for a basic plan
⭐️ It has great customer service
⭐️ The layout is easy to look at
⭐️ The software itself is extremely customizable.
Cons:
As cool as it is, ClickUp can have a big learning curve at first. Training is recommended for you and your team- but they do have a free one!
The calendar is difficult to use and integrate. 
Pricing
The basic plan is free (forever!), includes up to 100MB of storage, and unlimited tasks and team members. After that, it is based on your team size and storage + features needed.
⛺️

Basecamp

: Most Likely to Be Your First
Basecamp differs from traditional project management tools because it arranges its projects as icons on the main page instead of linear lists.
It also allows for ample communication in the form of formal announcements and group chatting.
Basecamp is a super simple project management tool- so if you or your team are new at this whole PM thing, it would be a great place to start.
Basecamp Pros and Cons
Pros:
⭐️ Super easy to use- great for project management beginners
Cons:
No time tracking feature
There is no priority feature, so important and unimportant tasks get mixed up. 
It has great features for basic use but lacks the necessary technical features for growing and scaling a business.
It is pricey compared to other PM tools that have the same features. 
Pricing
Basecamp does have a free option, it does offer a free 30-day trial but it is very limited in its features.
If you want more features, storage space, projects, and unlimited team members, it will cost you a steep $99/month.
☕️

Monday

: Most Likely to Make You Love Mondays
Monday is similar to a digital, color-coded to-do list.
It is composed of 'pulse boards' that can be broken down into tasks and assigned to team members.
Like Asana and ClickUp, it features different views, like the Kanban and Timeline views, and is highly customizable for your project needs.
Monday does feature a great communication platform that is easy to use for external communication with external partners, shareholders, or clients that are not a part of your internal team.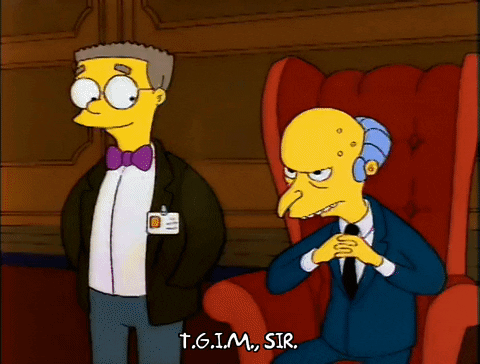 Monday Pros and Cons
Pros:
⭐️ The communication platform is handy for external and internal users.
⭐️ The tracking of projects and tasks is organized well and easy to view.
⭐️ It is built for multiple users, and everything is centralized to the dashboard, so it is great for completely remote teams.
Cons:
Pricing is based per user and per feature to get pricey for small teams and small businesses. 
The mobile app is not as functional as the desktop view.  
Pricing
You can start with a free trial for any level of use, and then the price per month is based on the number of users and features needed. The most basic is $8/user and then increases to $10 and $16+/user.
📶

Trello

: Most Likely to Marry Their First Boyfriend  
Trello is a Project Management tool that is based on the Kanban system for project management.
In Trello, you can create multiple boards for different projects. On those boards, you create columns of lists of cards that represent notes or tasks.
Each card has various features- you can add images, cover photos, checklists, and write comments.
You can quickly move the cards around to keep track of ongoing projects' status, and once a task is complete, the card can be saved or deleted.
Trello Pros and Cons
Pros:
⭐️ It is very mobile-friendly
⭐️ It is simple to use and has straightforward pricing.
⭐️ You will receive notifications for everything that happens
Cons:
Cannot edit comments on the cards 
It has minimal storage 
There is only one view- the Kanban view. So, the larger the project, the messier it gets.  
Pricing
Trello has a great free plan that allows you to have up to 10 boards per team and unlimited cards and lists.
Once you need more, you can upgrade to business or enterprise, ranging from $10-$18 per user per month.
🍯

Hive

: Most Likely to Blow Your Mind  
Hive is one of the more complicated project management tools, but it also has a ton of possibilities for growing and scaling your business.
It is a combination of multiple project management software, so it is super customizable and has almost every feature you need for managing projects and remote teams.
Its communication is centralized, so every member of your team will know the statuses of projects and keep up with day-to-day communication.
Hive is typically used by larger companies, such as Starbucks, IBM, and Uber because it works well with breaking down extensive and complex projects.
Hive Pros and Cons
Pros:
⭐️ Hive is exceptionally versatile and has over 1000 integration options.
⭐️ It is super flexible and combines multiple software into one. Once you learn how to use it, you might not need anything else
⭐️ Communication and task cards are manageable and easy to use.
Cons:
It is one of the more difficult PM tools to learn because there are many features and integrations. 
You are unable to create dependent tasks in a workflow, so you will have to create a new task every time 
There is no way to recover deleted files- once it's gone, it's gone.  
It is one of the pricier options for small businesses.
Pricing
There is a free trial for 14 days, and then the base price starts at $12 per user per month.
🚧

Workzone

: Most Likely to Be a Control Freak
Workzone is a project management tool that is great for small and straightforward businesses to keep projects and campaigns on track.
It is excellent for managing agencies and projects with external stakeholders because it is easy to get real-time updates on continually changing projects.
It is very flexible and user-friendly, so all the necessary people can collaborate and synchronize a plan efficiently.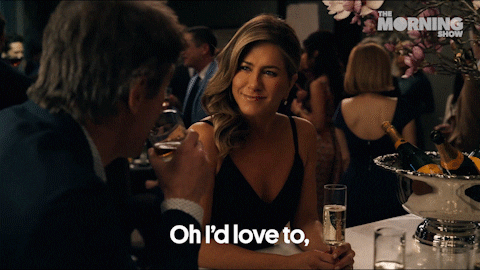 Workzone Pros and Cons
Pros:
⭐️ It is a super-secure program- one of the few companies that have not had security breaching incidents.
⭐️ It is simple to use and doesn't have a bunch of excess features that no one cares about
⭐️ It is straightforward- it also overly emphasizes overdue projects and who is responsible for what tasks.
Cons:
There are some tracking issues reported in regards to project timelines and delayed projects. 
The search feature is not very efficient
While it is easy to use, some features need upgrades to stay up to date and useful for users.  
Pricing
Workzone is not super affordable for small businesses- there is a free trial period but no free basic plan.
The basic plan starts at $24 per user per month and can increase to $43+ per user per month, depending on the features.
📓

Notion

: Most Likely to Have a Diary
Notion is a workspace app that is great for taking notes, designing spreadsheets, managing projects, and handling personal finances.
It has loads of different features and templates that allow you to keep track of almost anything – ✍️ it even has a daily journaling template.
Notion is great for individuals and small teams
Notion Pros and Cons
Pros:
⭐️ It has many useable features- like docs, spreadsheets, projects, to-do's, and tasks. Its tagline, "all-in-one workspace," is pretty accurate!
⭐️ It thrives on organization, and every note has a designated place.
⭐️ It is very user friendly
Cons:
The notifications are not reliable. 
It is time-consuming to set up everything the way you want it 
It still needs a lot of improvements in its features and collaboration abilities. 
Pricing
Notion has a great free plan – it is limited but perfect if you are using it to keep track of your personal projects.
After 1000 blocks, you can upgrade your plan to $4 a month or start a team plan at $8 per user per month.
✅

Wrike

: Most Likely to Be a People Pleaser
Wrike is a popular project management tool that has dozens of integration options and flexibility features.
It is made for tracking projects in real-time and for users to report on what has been done quickly. It has interactive Gantt charts, tons of collaboration features, and even budget tracking.
It is also a great tool for agencies that need to collaborate with outside players because it automates proofing and streamlines the approval process.
Wrike Pros and Cons
Pros:
⭐️ It has project reporting tools for project leads to see the status of a project quickly
⭐️ It has a fantastic Gantt chart view.
⭐️ It has easy-to-use interfaces and templates.
Cons:
There is no note-taking feature 
There is no chat feature 
The notifications for integrations can be significantly delayed. 
Pricing
Wrike has a free basic plan for up to 5 users, and with limited features.
Then, it scales to about $10 per user per month for a small team. After that, it will cost you about $25 per user per month for the full business package.
📋

Smartsheet

: Most Likely to Bring Up 'The Good Ole Days
Smartsheet is a project management software based on the idea of an old-school spreadsheet but with upgraded capabilities.
It is effortless to use because most people already know how to use spreadsheets, and it is intuitive.
It allows for real-time collaboration, file sharing, and reporting. It is also known as an excellent tool for data security and preventing data hacking and crimes.
Smartsheet Pros and Cons
Pros
⭐️ It has an easy-to-use user interface.
⭐️ It features excellent views, including a Card view and Gantt Charts.
⭐️ It has a great mobile app.
Cons
There is no time tracking feature 
It is pricey for teams 
There is no main activity stream, so it is hard to keep up with the project's day-to-day progress. 
Pricing
Smartsheet is the least small business-friendly in regards to price.
They do have a free trial period, but after that, prices start at $14 per month for the bare-bones basic and then scale to $25 per user per month for the business package.
How to Practice Using a Project Management Tool
Because most basic plans are a-la-free, you can get a feel for multiple tools before you commit.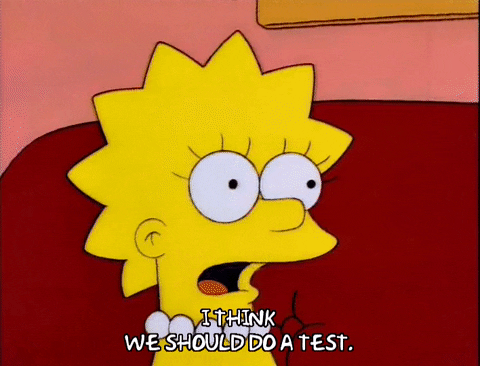 To practice using a tool, here are 5 ideas that you can implement to actively use a project management tool and get a glimpse of its features:
Load up all of your daily and weekly to-dos, assign yourself due dates, and mark those babies complete as you go!

Add in a personal project with a timeline for yourself. This tactic is a great way to see if you will use this tool or if it will be a pain.


If you have a team, use it for a small sample project. Break down the tasks, delegate to your team, assign due dates, and play with the basic plan's collaboration features. (This is also a great way to see what features will be a necessity to your business and what features you will not end up using!)


If you have external players involved, recruit a family member or friend to 'play stakeholder.'
Set up the project as you usually would and then add them in as a contributor to see what your external player will see and be able to do.

Check out the templates offered by the project management tool – templates can be a great way to see it in action and to see use cases for how to use the tools properly.

If you want to find the perfect PM tool for you, take the PM Tool Quiz below!
✏️ Project Management Tool Matcher Quiz:
Instructions: Keep track of your A's, B's, and C's.
Add up your answers at the end to see which project management tool is best for your small business!
What's your team size? (including you!)
A. Super small: < 5
B. Decent: 5-10
C. People everywhere: 10+
Are you expanding your team soon?
A. No way!
B. Probably not- but maybe!
C. Absolutely yes!
Who manages the projects?
A. Who does what?
B. The CEO
C. A project manager or DBM
How many projects do you have going on at one time? (average, including ongoing projects)
A. 1-3
B. 4-6
C. 7 +
What's your (or the PM, DBM, etc!) experience with PM tools?
A. Uh, barely anything or none!
B. I have used PM tools before, but not in-depth.
C. I am PM PRO!
How much time do you want to spend training your team (and yourself) to use the tool?
A. Little to none- they can figure it out.
B. I would pay them to watch the training videos.
C. As much as it takes to learn everything we need to know to optimize the tool.
Do you have outside players involved in projects? (This includes stakeholders or external clients)
A. Nope, just me and my crew!
B. Occasionally- but they don't need to know everything.
C. All the time, I have to share everything!
Do you need an all-in-one tool or a tool for project management only?
A. Project Management only
B. Why not a little of both?
C. I want it ALL!
What is your budget? (per month)
A. As cheap as possible! ($0-$12)
B. A little wiggle room ($12-$30
C. Budget who? ($30+)
If you answered mostly A's:
If you answered mostly B's:
ClickUp

(learning curve, but super cool)

Monday

(good for communication but gets pricey)

Notion

(learning curve & set up time, but affordable)
If you answered mostly C's:
We hope that after reading this review you're looking forward to narrowing down the right project management tool for you and your business.
If you need a list-loving, systems organizing, team-building Digital Business Manager that can help scale your business and lead projects so you can focus on the executive tasks then check out our Hire a DBM page.
You will find your very own Digital Business Manager unicorn (who can help implement your project management tools ASAP???? .)
Ready to hire a digital business manager?
Our Digital Business Managers are trained in project, team, and systems management as well as digital business and finance basics through the DBM Bootcamp.
If you're wondering what a Digital Business Manager can do for your business read more in our Complete Guide to Hiring a Digital Business Manager for Your Business.
Want ALL the juicy details on how to work online as a digital business manager?
Check out my FREE intro class which goes over what exactly a digital business manager does day-to-day, how much I make as a DBM, my 5-step plan to get you started and more!
Want ALL the juicy details on how to work online as a digital business manager?
Check out my FREE intro class which goes over what exactly a digital business manager does day-to-day, how much I make as a DBM, my 5-step plan to get you started and more!